CBD Face Bar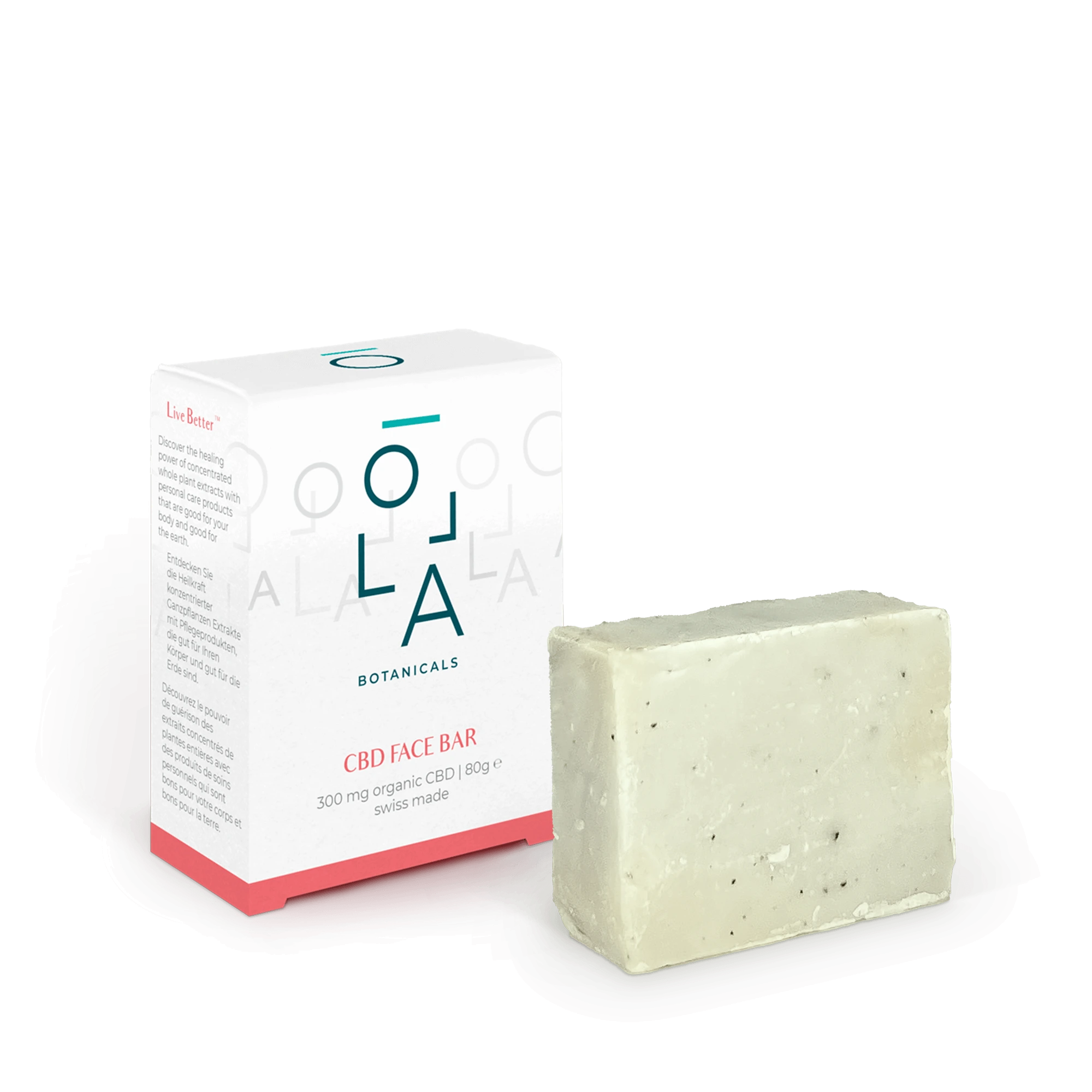 CBD FACE BAR
80g Box
300 mg organic CBD
A nutrient-rich cleansing bar with natural antioxidants and moisturizers for a healthy, radiant complexion
Indications:
Daily facial cleansing for all skin types
How it works:
This moisturizing beauty bar is the first step in your CBD face care routine. The natural soap gently cleans the face and promotes skin health without artificial ingredients.
How to use it:
Begin and end each day by washing the face with this moisturizing facial soap.
Contraindications/warnings:
For external use only
Key ingredients:
Full Spectrum CBD Extract, Rapeseed / Canola Oil, French Green Clay, Lavender Oil, Sweet Orange Oil